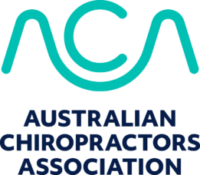 SleepMaker and the Australian Chiropractors Association have worked together for more than 25 years. Together we've joined forces to design the only bedding range that's been tested and approved by the Australian Chiropractors Association (ACA).
The ACA is the largest chiropractic body in Australia with the underlying principle of a 'healthy spine, healthier life'. By offering expert, drug-free spinal health care and lifestyle advice, chiropractors help Australians lead and maintain healthy lives.
The ACA believes it's important to sleep on a mattress designed for correct postural alignment and relaxation of the spinal muscles. If your bed is too firm, it elevates hips and should causing your spine to sag in the lower back region. If your bed is too soft, this causes the spin to sag at the hips. Both can lead to a bad night's sleep and long term health problems. ACA has endorsed the SleepMaker Miracoil mattress that's only available at
Sleepy's
.